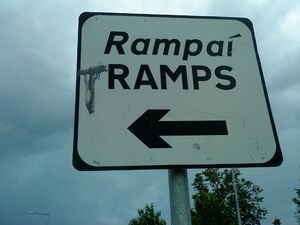 New pages
Welcome to Mirthipedia: The English Humour Wiki

Edit
Mirthipedia is a collaborative website about jokes, funny quotes, humorous images, and everything that makes someone laugh, snort, or roll their eyes that anyone can edit!
Almost all humour is welcome!
16:54, November 14, 2009 (UTC) The wiki has stalled somewhat, what a shame.
September 27 2009 We now have 50 articles. Great job!
September 24 2009 The English Humor Wiki, or The English Humour Wiki, depends which country you are from... is officially created by Yallow in an effort to unite the two English-speaking countries. This main page will not undergo any ore title changes or ye shall face the wrath of Yallow
September 23 2009 The English Humour wiki is born - Yallow misspelled humour, choosing to spell it the American way.
August 3 2009 The English Humor Wiki is created by the American-born Yallow
Ad blocker interference detected!
Wikia is a free-to-use site that makes money from advertising. We have a modified experience for viewers using ad blockers

Wikia is not accessible if you've made further modifications. Remove the custom ad blocker rule(s) and the page will load as expected.